Cincinnati Sprinkler Installation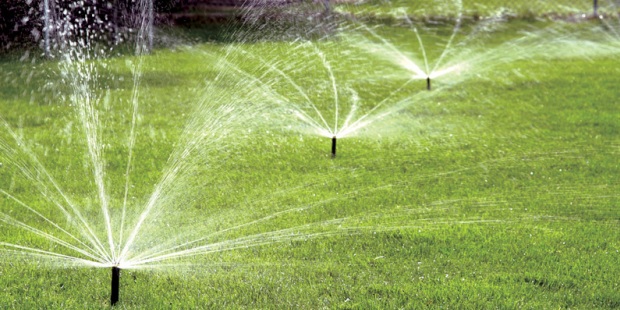 Sprinkler Installation 
Let Apex Irrigation design your sprinkler system so you can have more free time and still have a beautiful yard. All our systems are designed with an eye for detail and an emphasis on customer service. They are designed with customer needs first with other factors considered such as plant type, sun verses shade, slopes and soil type. 
Matched precipitation rates
Proper head spacing 
Zoning sprinklers based on Microclimates needs 
Using check valves in heads where needed 
Using a rain sensor that shuts your system off if it rains
A quality sprinkler system begins with a proper design but the installation is just as important. Apex takes great pride in our workmanship so your system will last.
Sprinkler heads are set away from all walkways, driveways and bed edges so edger's will not damage the sprinkler heads
Sprinkler heads and valve boxes are installed flush with grade 
Proper gluing practices are used on all PVC connections 
Wire going into the controller is installed in PVC pipe
Waterproof wire nuts are used on all wire connections
All job sites are left clean each and every day
All required inspections are performed.
All new installs come with a 1 year workmanship warranty with an option to extend
Involvement
Customer satisfaction is our goal. Listening to our customers has improved our customer loyalty and created a larger customer base with increased activity. Reducing service failures, lowered operating costs and enhanced employee performance are our goals. We strive to meet or beat our customers goals. 
Call us at (513) 232-1240 to schedule an appointment for a free consultation.