Cincinnati Service & Maintenance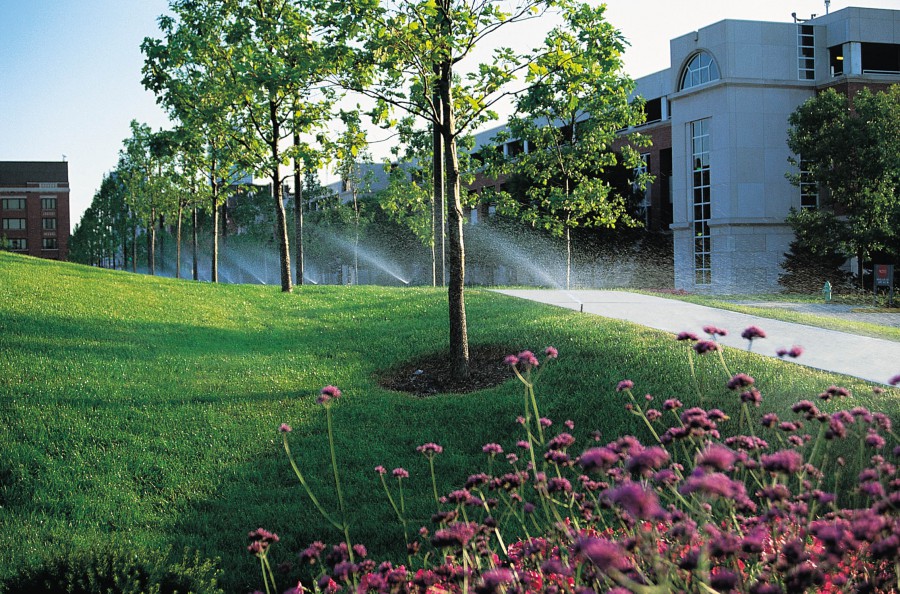 Spring Start Up and Winterization
We service all brands including: RainBird, Toro Irrigation, Hunter Irrigation Systems
Spring Start-ups begins in March and early April. We begin this process by slowly priming all irrigation lines to eliminate any trapped air inside the irrigation lines which can cause pipes, fittings, valves, or sprinkler heads to crack. We check each sprinkler head for proper alignment and adjust as needed; clean any clogged nozzles, trim or uncover any overgrown sprinkler heads. We also check for leaks and insure the control clock is functioning and set at the desired watering times. All problems will be flagged and reviewed with home owner before any repairs are made.
Leaks(repaired for an additional cost)
Sprinkler heads and valve boxes are installed flush with grade
Bad or broken sprinkler heads(replaced for an additional cost)
Raise and straighten any sprinkler heads that are crooked or low(included)
Make sure all sprinklers are adjusted properly(included)
Check and make sure rain sensor is working if applicable(included)
Reprogram the clock so system will run automatically(included)
Winterzations takes place late October through November. We will blow out irrigation lines using a high pressure air system. We drain the Backflow valve and shut off the water supply to your irrigation system. This will help to prevent water from freezing in the irrigation lines, Backflow, and valves which will cause cracks and other future problems.
Backflow Testing
Modernizing existing systems:
Adding sprinkler heads, moving sprinkler heads, or changing sprinkler heads so you receive proper coverage
Adding on to existing sprinkler systems
Making your sprinkler system more water efficient
Repairs
Our service department will help you out with anything from changing a head, fixing a leak in the pipe, to electrical problems 
Involvement
Customer satisfaction is our goal. Listening to our customers has improved our customer loyalty and created a larger customer base with increased activity. Reducing service failures, lowered operating costs and enhanced employee performance are our goals. We strive to meet or beat our customers goals.