Cincinnati Landscape Lighting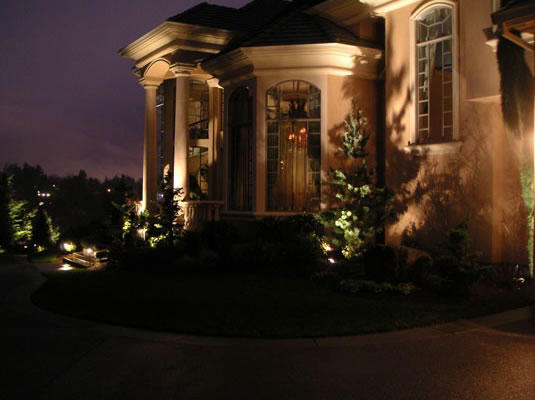 Landscape Lighting
Outdoor lighting isn't just for safety and security anymore. Nowadays, people are opting for strategically placed landscape lighting to highlight beautiful aspects of their exterior including walkways, water features such as fountains and ponds, etc.
While many homeowners and business owners have a clear idea of what they want to accomplish with their landscape lighting, the experts at Apex Irrigation have extensive experience in advising clients the best options to achieve their lighting goals. Whether you're looking to add convenience and safety for those entering your home at night, generate nighttime curb appeal, or simply create an ambient mood, our professionals stand ready to guide and install the outdoor glow you desire.
When we sit down with our clients, we often advise them that there are three main layouts for outdoor lighting and those are:
Path Lighting:

Fixtures that provide lights directly on your paths and walkways for safety as well as aesthetics.

Accent Lighting:

Transmits light onto a specific object or landscape/water feature, but allows for more peripheral lighting and dim illumination of surrounding areas.

Spread Lighting:

Distributes light amongst your entire outdoor landscape, creating an overall mood. Certain areas as a whole may be emphasized, but typically not just a single object or feature.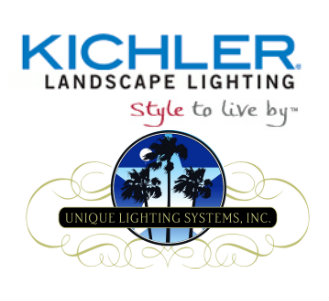 Experience Matters
No matter what your reason, no matter what your goal, our team of experienced landscape lighting professionals are fully versed in creating outdoor lighting arrangements that utilizes state-of-the-art fixtures. We give tremendous consideration to the size, type and wattage of the lights, as well as the techniques we use for mounting to protect your trees and shrubs. We also pay close attention to concealing the lights, wires and junction boxes visually to create a truly professional appearance.